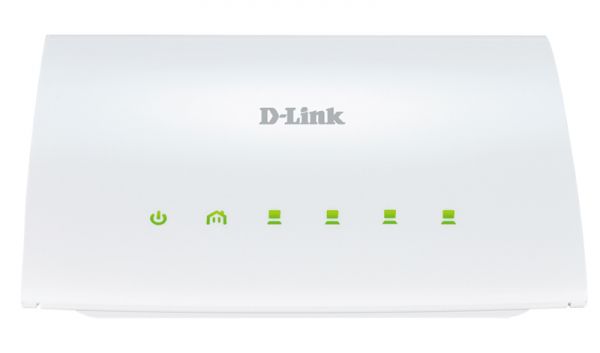 DHP-346AV
PowerLine Switch with 4-port Ethernet 10/100Base-TX, up to 200 Mbit / s
Nereden Alınır
Tanımlama
The radius of your home network
PowerLine 4-Port Switch D-Link DHP-346AV HomePlug AV standard supports for quick and easy extend the range of your home network. HomePlug AV provides data transfer rates of 200 Mbit/s1, making the device an ideal solution for fast Internet access, games, without delay, streaming video and VoIP. The Switch has four Fast Ethernet ports and a button to establish a secure PowerLine network connection in a few seconds.
Easy installation and safety
Port-based QoS makes setting quality of service in networks that require high performance, for example, network games, VoIP and multimedia applications. Connect devices that require high-performance, Ethernet-ports to the high priority and the switch itself will carry out all the necessary settings.
Saving energy with the help of technology D-Link Green
Technology D-Link Green include the following: reduction of the power consumption for the PLC and, depending on the status of the connection to Ethernet-ports. This technology disables the PowerLine with no activity over Ethernet. Power saving function automatically checks the status of the connection of wired devices and reduces the power consumption on inactive ports.
Genel Özellikler
Fiziksel Özellikler
Minimum system recommendations
• Operating system Windows ®, Macintosh, or Linux
• Ethernet-Adapter
Ports
4-port Ethernet 10/100 Mbit / s (RJ-45)
Data rate
HomePlug AV: up to 200 Mbit / s 1
Indicators
• Power
• Ethernet
• PowerLine
Interfaces
Button for easy connection to the network

Fiziksel Özellikler
Power Input
From 100 to 240 VAC, 50/60 Hz
Power consumption
Maximum: 3 W
Measurements
137 x 110 x 32 mm
Weight
200 grams
Operating temperature
0 to 40 C
Storage temperature
-10 To 70 C
Operating Humidity
From 10 to 90%
Humidity
5 to 95%
Certifications
• FCC
• UL
• CE
1 Maximum throughput based on theoretical transmission PHY rate of the data. Actual data throughput will vary. The conditions under which the network operates, as well as environmental factors, including volume of network traffic, and network overhead, lower actual throughput. Interference from devices that produce electrical noise, such as vacuum cleaners and hair dryers can reduce the performance of the product. This product may cause interference and prevent the operation of such devices as lighting with dimmer switch or a touch-button on / off switch, short wave radio communication devices or other devices PowerLine, do not meet the standard HomePlug AV.