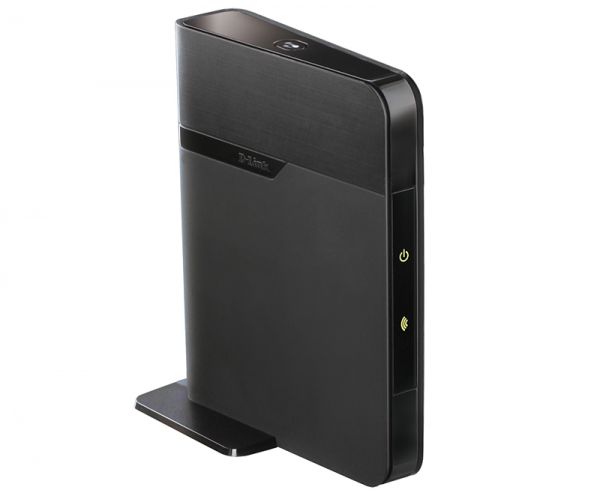 Description
High-speed wireless bridge
The Wireless N Dual Band MediaBridge® is a high-speed wireless bridge capable of transfer speeds of up to 300 Mbps by using Wireless N and 2x2 MIMO technology. Connect it to PCs, set-top boxes, or game consoles to give them a high-speed wireless connection ideal for online gaming, streaming HD videos and music, and sharing photos and files. Additionally, the Wireless N Dual Band MediaBridge® is backward compatible with 802.11g/b/a devices.
Dual bands for smooth streaming
The Wireless N Dual Band MediaBridge® has dual band coverage on 2.4GHz and 5GHz. Selecting the 5GHz band enables your wireless connection to avoid interference from other signals and ensures smooth video streaming or online gaming. Selecting the 2.4GHz band provides greater device compatibility, allowing you to connect to a greater variety of devices.
Simple and secure setup
WPA/WPA2 wireless encryption is supported to provide security for your wireless connection by preventing unauthorized access. Setting this up is easy with Wi-Fi Protected Setup (WPS) push-button configuration; just push a button on the Wireless N Dual Band MediaBridge® to instantly configure and secure your wireless connection automatically. This allows you to surf the web and do your online shopping with the confidence that unauthorized users cannot view your wireless traffic.
Convenient port-based QoS
The DAP-1513 device supports port-based QoS, allowing you to set the priority of your connected devices by simply plugging them into the matching port. For example, you can plug your set-top box into the highest priority port to ensure that you can stream video smoothly over the Internet, even when you are busy downloading files on your PC.
General features
Features
Standards
• IEEE 802.11n
• IEEE 802.11g
• IEEE 802.11b
• IEEE 802.11a
• IEEE 802.3
• IEEE 802.3u
Device interfaces
• 802.11n/g/b/a wireless LAN
• 4 10/100BASE-TX LAN ports
Antenna type
• Built-in
Operation mode
• Only the bridge mode*
Security
• WPA and WPA2 (Wi-Fi Protected Access)
• 64/128-bit WEP-encryption
• Wi-Fi Protected setup (WPS) PBC/PIN
QoS
• Port-based QoS
Wireless speed
• IEEE 802.11a: 6, 9, 12, 18, 24, 36, 48, 54 Mbit/s
• IEEE 802.11b: 11, 5.5, 2 and 1 Mbit/s
• IEEE 802.11g: 6, 9, 12, 18, 24, 36, 48, 54 Mbit/s
• IEEE 802.11n (5GHz): from MCS0 to MCS15 (up to 300 Mbit/s)
• IEEE 802.11n (2.4GHz): from MCS0 to MCS15 (up to 300 Mbit/s)
The output power of the transmitter
• IEEE 802.11a
+14 dBm at 6~54 Mbit/s
• IEEE 802.11b
+16 dBm at 1~11 Mbit/s
• IEEE 802.11g
+14 dBm at 6~54 Mbit/s
• IEEE 802.11n
2.4GHz/HT-20
+13 dBm at MCS0/8 - 7/15
2.4GHz/HT-40
+12 dBm at MCS0/8 - 7/15
5GHz/HT-20
+14 dBm at MCS0/8 - 7/15
5GHz/HT-40
+13 dBm at MCS0/8 - 7/15
Receiver sensitivity
• IEEE 802.11a
-82 dBm at 6 Mbit/s
-81 dBm at 9 Mbits/s
-79 dBm at 12 Mbit/s
-77 dBm at 18 Mbit/s
-74 dBm at 24 Mbit/s
-70 dBm at 36 Mbit/s
-66 dBm at 48 Mbit/s
-65 dBm at 54 Mbit/s
• IEEE 802.11b
-87 dBm at 1 Mbit/s
-87 dBm at 2 Mbit/s
-85 dBm at 5.5 Mbit/s
-82 dBm at 11 Mbit/s
• IEEE 802.11g
-82 dBm at 6 Mbit/s
-81 dBm at 9 Mbits/s
-79 dBm at 12 Mbit/s
-77 dBm at 18 Mbit/s
-74 dBm at 24 Mbit/s
-70 dBm at 36 Mbit/s
-66 dBm at 48 Mbit/s
-65 dBm at 54 Mbit/s
• IEEE 802.11n
2.4GHz/HT-20
-82 dBm at MCS0/8
-79 dBm at MCS1/9
-77 dBm at MCS2/10
-74 dBm at MCS3/11
-70 dBm at MCS4/12
-66 dBm at MCS5/13
-65 dBm at MCS6/14
-64 dBm at MCS7/15
2.4GHz/HT-40
-79 dBm at MCS0/8
-76 dBm at MCS1/9
-74 dBm at MCS2/10
-74 dBm at MCS3/11
-67 dBm at MCS4/12
-63 dBm at MCS5/13
-62 dBm at MCS6/14
-61 dBm at MCS7/15
5GHz/HT-20
-82 dBm at MCS0/8
-79 dBm at MCS1/9
-77 dBm at MCS2/10
-74 dBm at MCS3/11
-70 dBm at MCS4/12
-66 dBm at MCS5/13
-65 dBm at MCS6/14
-64 dBm at MCS7/15
5GHz/HT-40
-79 dBm at MCS0/8
-76 dBm at MCS1/9
-74 dBm at MCS2/10
-74 dBm at MCS3/11
-67 dBm at MCS4/12
-63 dBm at MCS5/13
-62 dBm at MCS6/14
-61 dBm at MCS7/15
LEDs
• Power
• Wireless
Minimum system requirements
Computer with:
• Windows®7**, Windows Vista®**, Windows®XP SP2**, or MAC OS®X*** (v10.4)
• Internet Explorer® 6 or Mozilla®Firefox 3.0
• Network interface card
• CD-ROM drive
• Cable or DSL-modem
• Subscription to an Internet Service
Order info
DAP-1513 Wireless N Dual Band MediaBridge